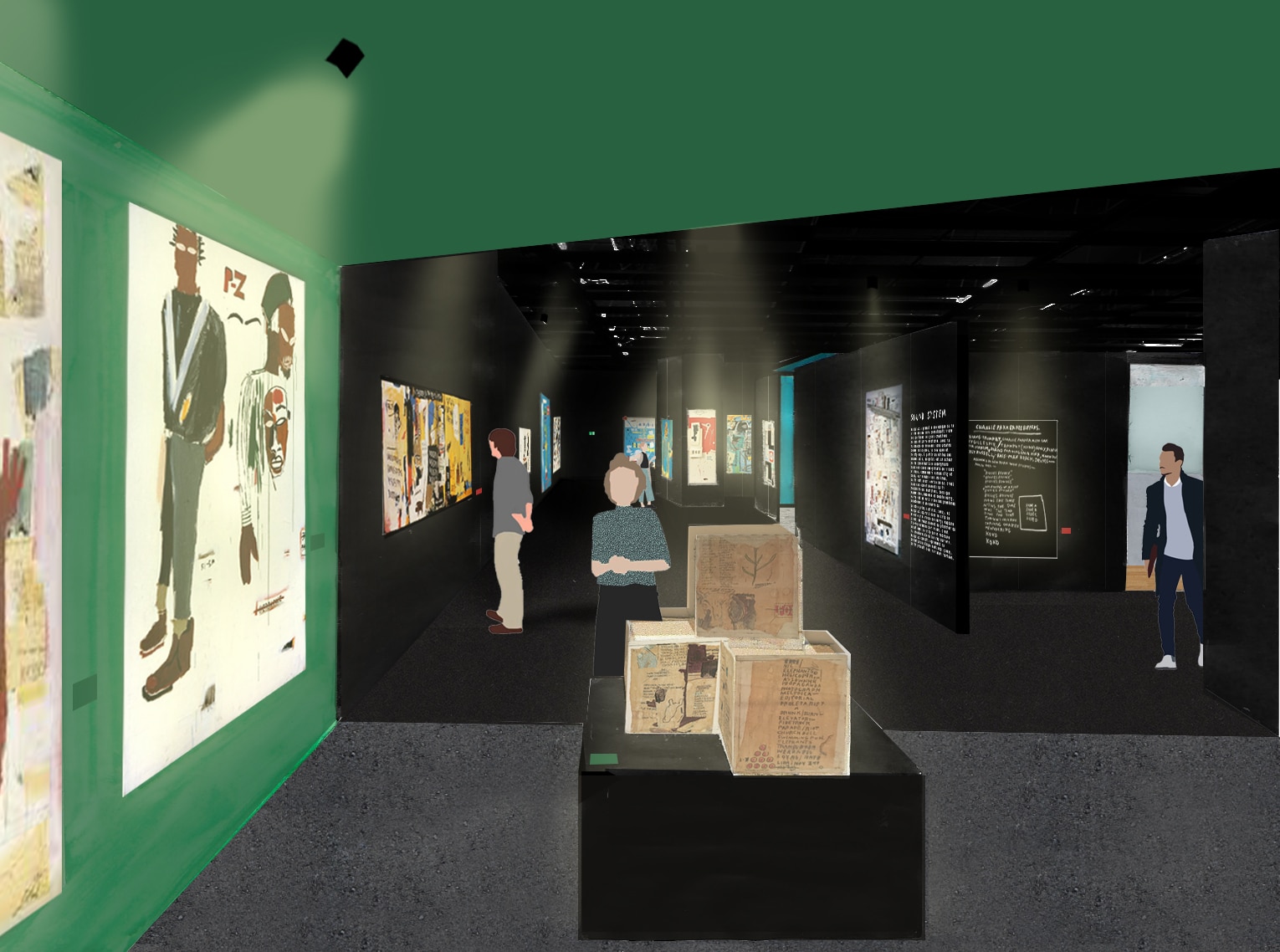 « l'art est là pour mettre en forme l'informe» Jean Michel Basquiat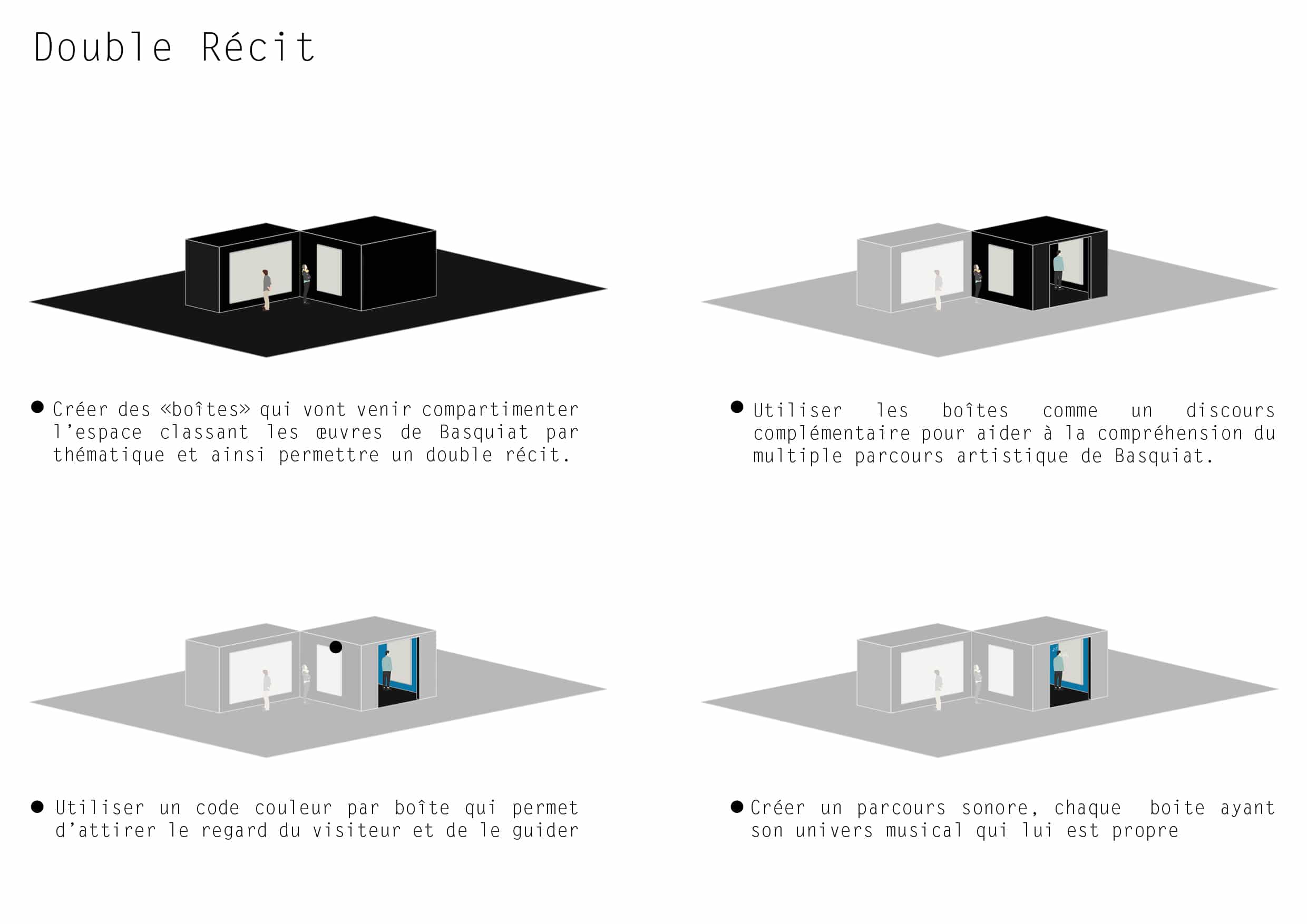 J'ai souhaité mettre en avant son parcours personnel pour permettre aux visiteurs une compréhension et une immersion totale dans l'œuvre de Basquiat, en proposant un parcours segmenter  de pauses entrant dans son intimité.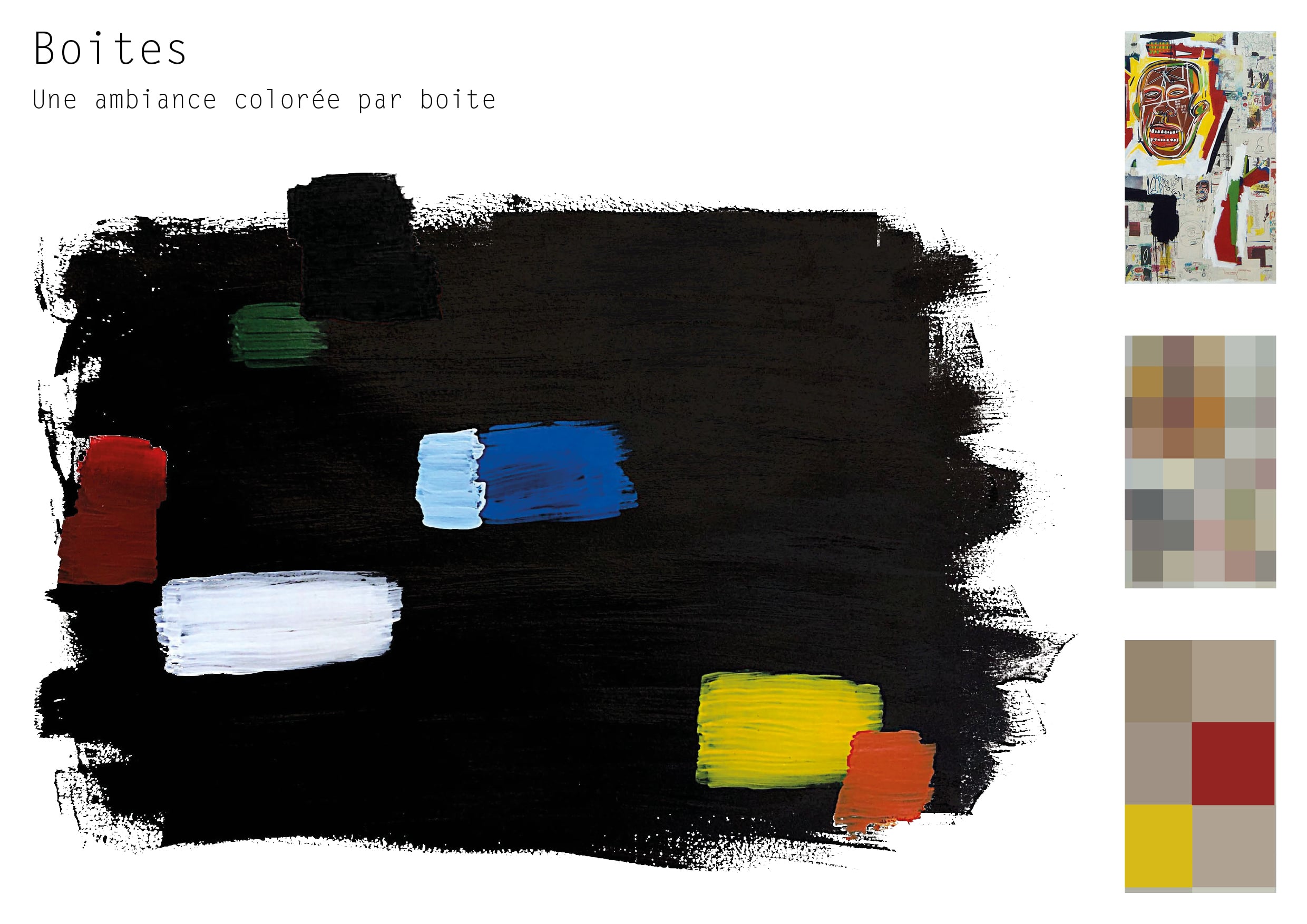 Chaque univers possède sa colorimétrie.  Nous avons analysé les couleurs présentes pour en ressortir la dominante par un système de pixellisation.
Ici le tableau king of the zulus, avec le jaune. Ce qui crée la palette de couleur de l'exposition.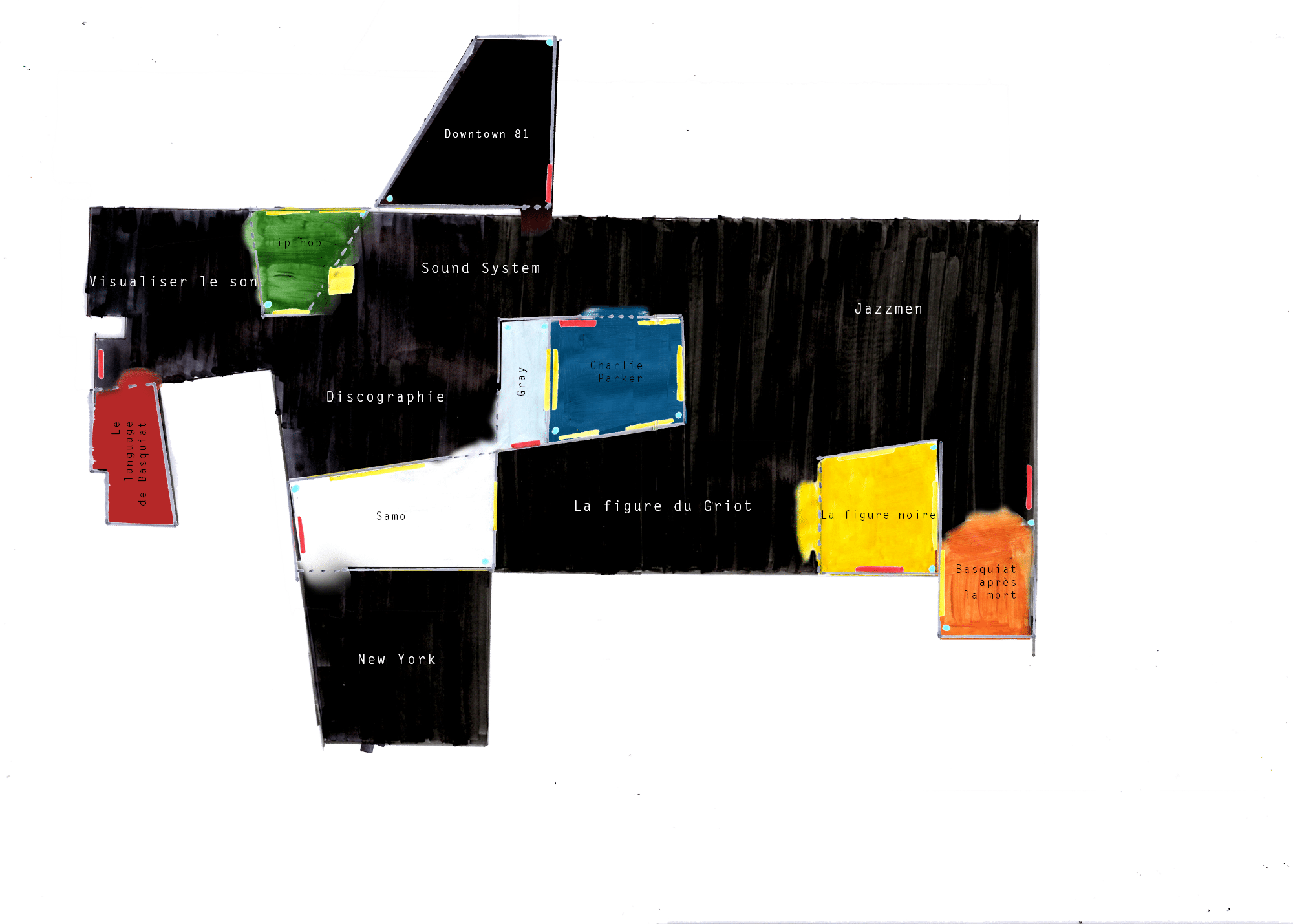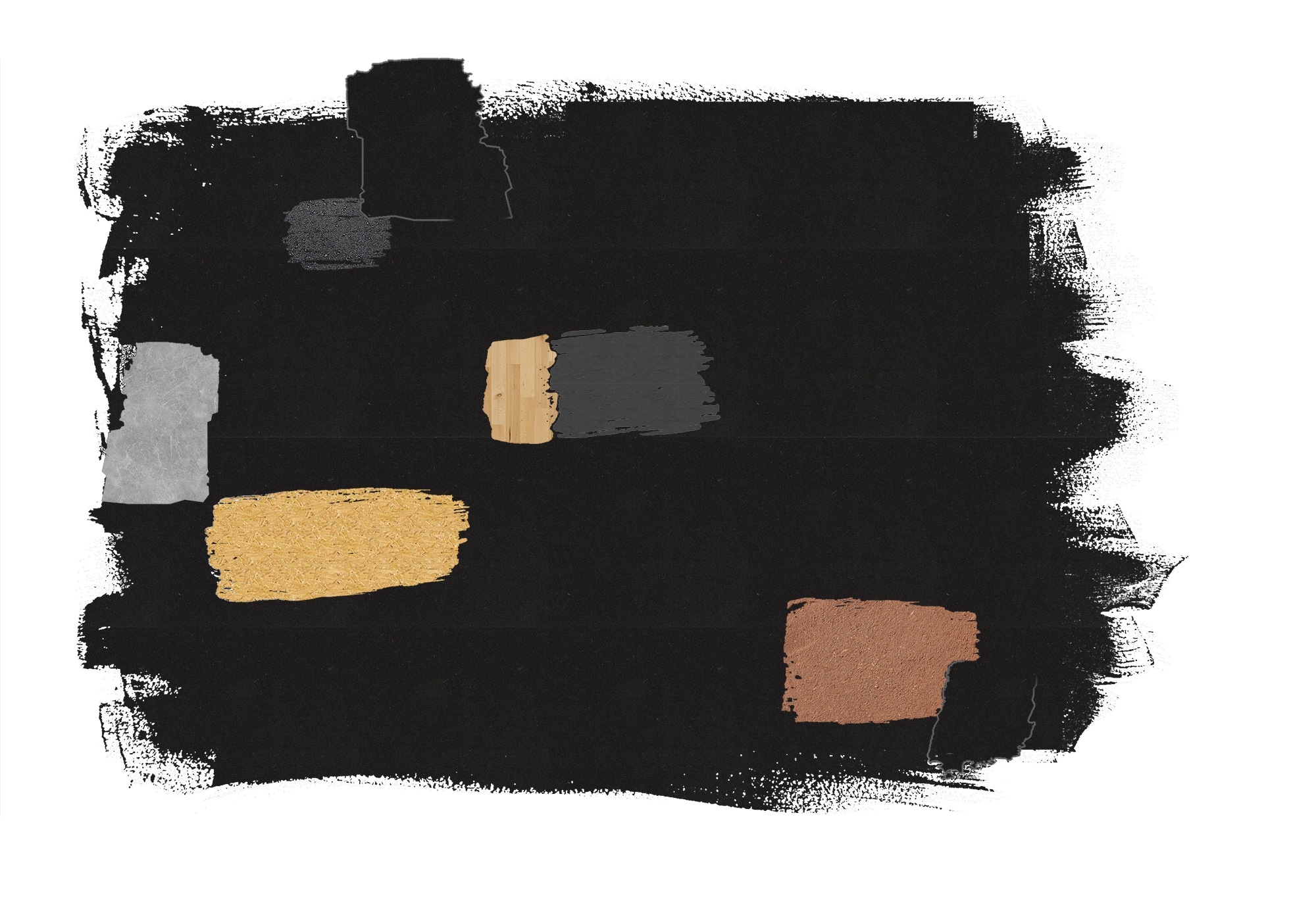 Le second récit propose des atmosphères afin de projeter le visiteur dans un endroit précis. Le visiteur pourra ainsi voyager et parcourir les étapes importantes de la vie de Jean Michel Basquiat.
Je marche sur du bitume je suis donc dans les rues de New York. Je marche sur de la terre concassé je suis donc en Afrique. Plus que des matériaux cela provoque une atmosphère un bruit, un univers.