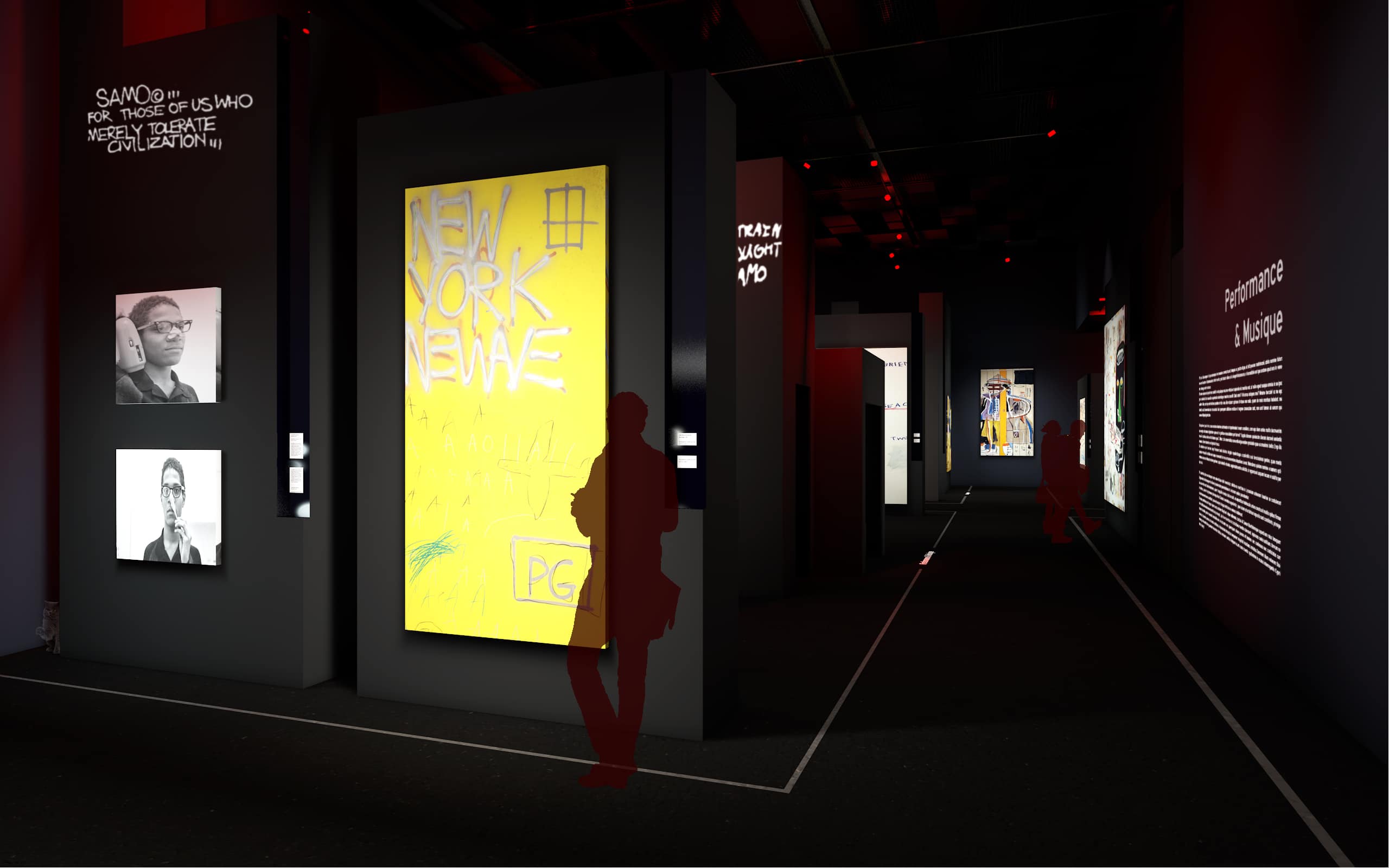 Des Avenues . Des Rues . Des Blocs
Une lumière tamisée dans les circulations. Un éclairage plus froid et vif pour que les œuvres apparaissent dans la pénombre. Des spots rasants rouges en haut des cimaises.
Love to love you baby – Donna Summer
Des dispositifs sonores & une répartition du son en fonction des sections de l'exposition
Sophisticated Lady – Duke Ellington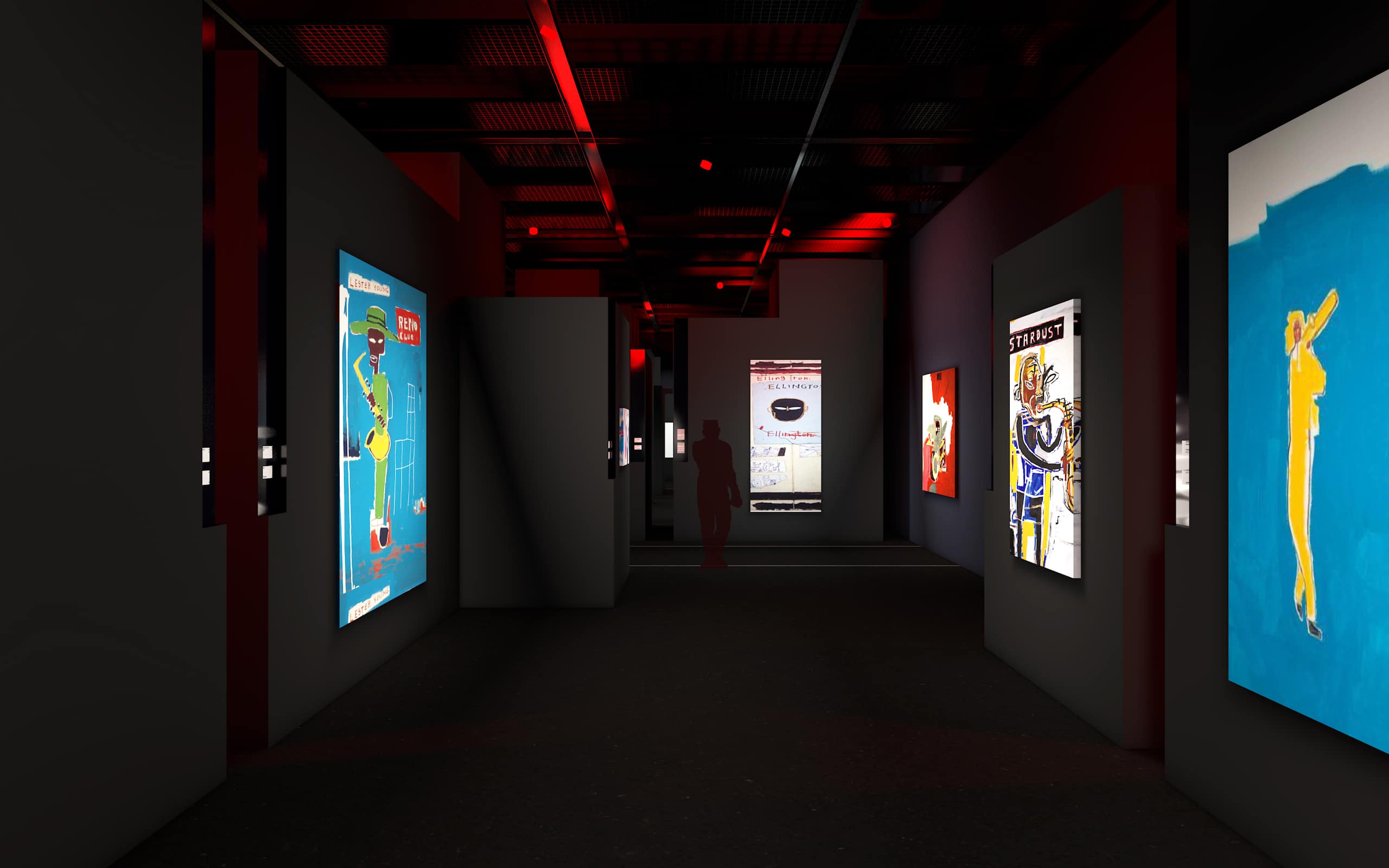 Le Griot, l'homme musicien peint par Basquiat. Une musique ambiante forte, une play-liste de morceaux mixés entre le jazz et le hip-hop.
The Adventures of Grandmaster Flash On the Wheels of Steel – Grandmaster flash & The furious five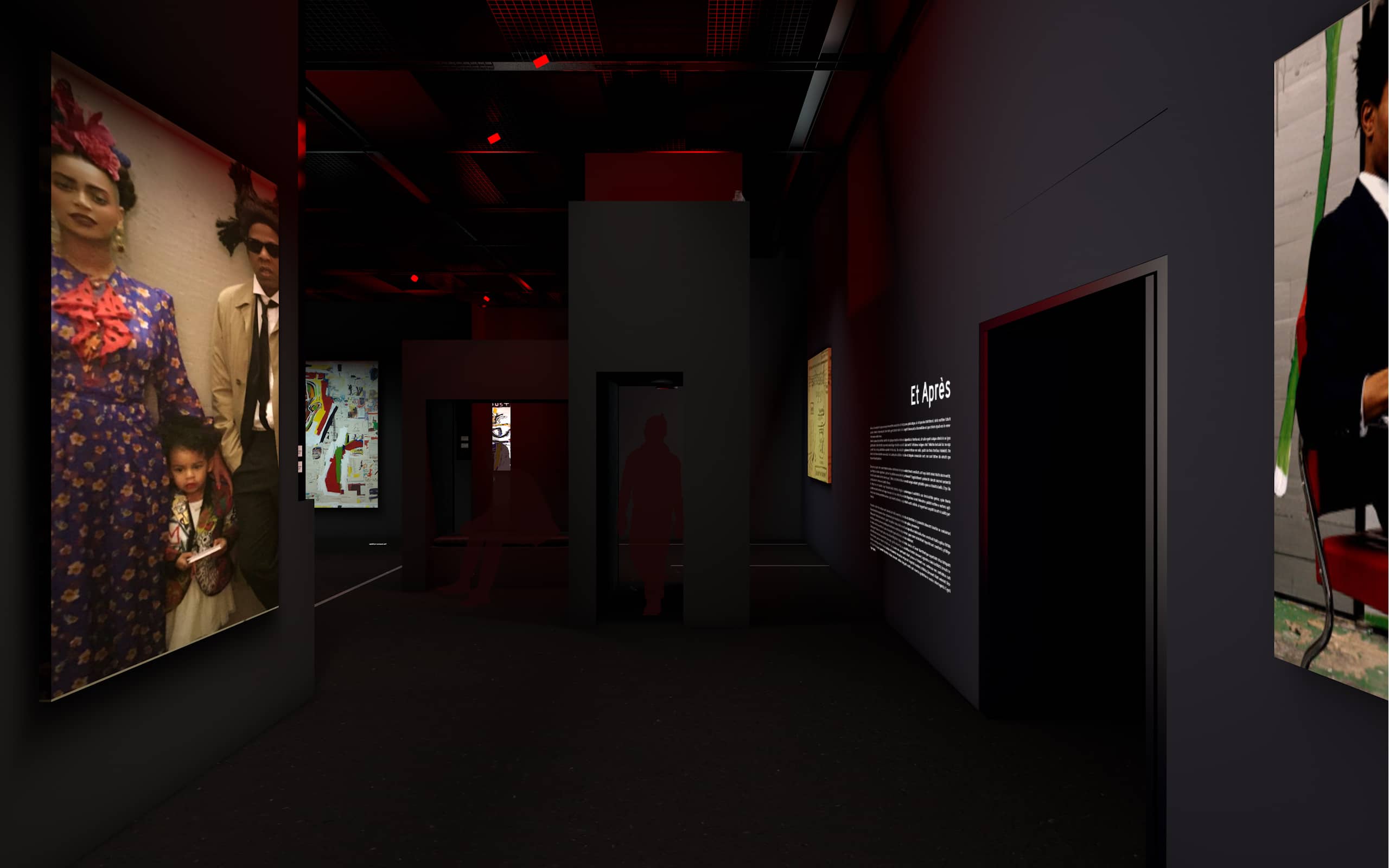 Charte graphique. Typographie de l'exposition: Higway Gothique. Typographie du réseau routier de Nex-York jusqu'en 2004.